Simplicity, creativity, and cost-effectiveness. These are some of the best things that define Rako control products. Explicitly designed to transform the environment and give users better lighting control systems, Rako products have continued to dominate the market with innovative solutions. Easy to install, Rako control systems can create scenes that transform any space. For instance, these products feature innovative dimming technology that can be applied in a myriad of settings. Along these lines, here is all you should know regarding Rako Controls and common applications.
The Products
Rako manufactures a wide range of control based and dimming lighting products. From wireless controls that are easy to install, retro-it application-based products, to wired network lighting products, Rako has so much to offer. The ability to produce wireless, wired, as well as combined options makes it possible to accomplish any project in the most cost-effective manner.
Rako Smart Lighting Controls
Rako solutions offer superior controls. So, if you treasure modern living and you want to control your lighting from your tablet, smartphone, or smartwatch, you can count on Rako to deliver.
Common Applications
With a touch of a bottom, you can use the mood lighting systems to recall scenes and light up large spaces. Even more, these solutions split zones to highlight room features. What's more, they are programmed—making them easy to use.
Rako Lighting Solutions: The Features
Flexible
Rako lighting solutions come in both wireless as well as wired options. This makes them ideal when it comes to executing projects of any magnitude.
Reasonably Priced
With a myriad of features, Rako products are extremely cost-effective. Considering other products designed to perform similar functions, Rako solutions are equally impressive.
Plenty of Keypad Options
One of the best features of the Rako products is more keypad options. These products come with keypad options that range from 2 to 10 bottoms featuring double-tap functions.
Lighting Load
It's also important to note that Rako products can support any load. Thus, irrespective of your system's lighting load, you will get a Rako dimmer or switching module that fits into your explicit requirements.
iPhone and iPad Control
With Rako products, you have solutions that feature sophisticated technologies for better control. For instance, you can use your iPhone or IPad to turn full lighting from a remote setting or set up your preferred lighting scene. This can be done in real-time.
Rako Installs
Retro-Fit
If you want to upgrade your home's existing lighting control systems, then Rako products can be a perfect solution. With wireless controls, you have lighting solutions that let you replace your existing light switches with dimmers as well as multi-scene keypads. The best thing with these solutions is that they can be installed in-line with the already existing lighting circuit system.
New Construction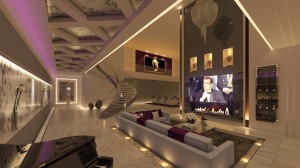 It's also important to note that The Rako lighting products come in ranges that can fit into any home size. Plus, you can choose to either go for an affordable wireless system or opt for a powerful wired option for additional features in addition to different control options.
Single or Cinema Rooms
Rako products can be installed into single room-based lighting control. You can also add them to perfect cinema rooms to create a flawless scene. You can integrate IR, RS232, as well as RF into any remote control system.
The Bottom-Line
If you love smart lighting control based technology, invest in the best control systems from Rako. Featuring innovative solutions, Rako controls are sure to transform any environment. SLB stocks, supplies, and installs a myriad of Rako controls and solutions for a better environment. Get in touch for innovative solutions.