Light creates attention, especially at night. From statues to monuments, lighting has so much to offer when it comes to illuminating statues. Monuments are all about creating the right attention. Darkness won't do your monument any justice. You can achieve an appealing effect through bewitching an outdoor wall-based washer lighting that has been cast on a monument. Of course, you can go for solutions such as conventional landscape based sign lighting fixtures like metal halides, halogens, as well as high-pressure based sodium lamps. However, they are energy-consuming. Plus, they don't easily produce the desired color effects. That's why you need to get the LED lights. With LED lighting, you have a lighting option that comes with a variety of beam angles as well as color options. On these lines, here is how you can achieve perfection when lighting a monument.
Monument Light Color
LEDs are uniquely designed to provide numerous colors. But how do you choose the best color for a particular monument or statue? Well, soft white plus orange lights are often ideal for general purposes. To provide invigorating feelings, you may want to consider pairing blue and orange.
If you want to produce an outstanding color-changing effect on the sculpture, you may want to consider applying the RGB lights with DMX control. This way, you'll be able to create your own color pattern.
Don't Pollute Lighting around the Monument
In today's world, light pollution is a major concern. Scientific research shows that excessive light at night can disrupt certain body functions. For instance, it can prevent your body from producing melatonin, a naturally occurring hormone that schedules the body to sleep.
So, take time to find LED fixtures with less glare as this will go a long way in reducing the level of pollution caused by direct light. Without a quality lens and shielding, light leakage might easily occur.
Even more, you should adopt a proper arrangement of the lighting system. Before installation, you can inspect the monument's surface to check whether it's reflective or not. If it's made of reflective material, then you shouldn't subject it to excessive brightness. If possible, choose a color temperature that falls between 3000 and 3500K as this color range is less sensitive to human eyes.
Go For Waterproof Outdoor Based LED Lights
Choose LED lights that are not only durable but can also withstand adverse weather conditions. So, choose lights that cannot be affected by heavy rains, snow, storm, wind, as well as extreme temperatures. Choose the best lights for monuments from Classical Chandeliers. Our monument LED lights to come with an IP66 waterproof capability—giving you superior protection when installing them in towers. Also, use lighting fixtures that can support a 12-24 Volts operation. This is because these fixtures minimize the occurrence of induced electrical shocks.
The Power of Highlighting on the Statue's Prominent Features
What features do you want to present to the audience? Choose at most two features you really want to emphasize. Then choose a narrow beam of (25°) when lighting up that region—it will create more attention
Contours Will Create 3D Effect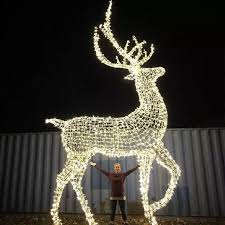 Want to have the best outcome? Well, we can do it perfectly with contours. For instance, we can create a perfect color scheme. Here, we will unleash our creativity and design color arrangement depending on a building's size and shape. This way, we can achieve a perfect 3D color and give your monument an instant uplift. Contact us today and let your monument do the talking.