Traditional Lighting
Traditional Lighting
There is so much lighting on the market to choose from, sometimes it can be overwhelming. The main and major choice is to choose between traditional or contemporary lighting. Once that decision has been made, it will make many other decisions easier – there will still be multiple decisions to make, but they won't be as hard because you will have already narrowed your choices down majorly.
So, what are the differences between contemporary and traditional chandeliers and why is this choice so important? The style of chandelier you choose is essential because it can make or break the rest of your room. It is absolutely essential that you choose a fixture that compliments the room. Classical chandeliers work well in antique rooms that might feature a lot of wood and large paintings. This would reflect that of a stately home with a vintage feel. In a similar way, contemporary chandeliers would complement white, light and modern rooms with a more minimal feel. Another difference between the two types of chandeliers are what they are made of; traditional ones are usually made from brass; gold and classical materials, whereas contemporary chandeliers can be made from a number of different materials such as chrome, rubbed bronze or wrought iron.
Typically more formal or ornate, traditional lighting fixtures come with intricate details as well as a thoughtful design that has been inspired by archetypal architectural styles. This lighting will add sophistication, warmth, elegance, and richness to any space.
Traditional Lighting fixtures don't have to be dull. They can be used to accentuate any space and still instill class and elegance. SLB's traditional lighting collection features some of the best timeless elegant lighting designs that depict real warmth as well as character.
Traditional Lighting
SLB is all about class and quality. Traditional Lighting from SLB will bring out that charm you need in your living space. What's more, we have never been beaten on matters price. Traditional lighting fixtures are an incredible option for anyone who wants to create a cozy atmosphere in their home. These fittings are extremely versatile and can fit into any room style without vanishing into the background. And this is what makes them perfect for the modern, yet minimalist look. You shouldn't always go for too matchy-matchy stuff! Your wall sconces shouldn't necessarily match your table lamp- It should be quite different. Lighting is an extremely important element of any home's design. It lends a cool atmosphere that's both elegant and inviting. Traditional lights serve numerous functions, including providing safety, boosting the room's aesthetics, assisting in performing tasks, pulling together your home's overall design, and creating an entertaining atmosphere. Above all else, traditional lighting is beautiful, and utilizing it will breathe life into your space. From chandeliers, wall lights, ceiling lights, table lamps, chain suspension lights, art lighting, and classical lighting to industrial lights, SLB provides you with endless options to decorate your home. Get in touch today and let your space do the talking.
Chain Suspension Light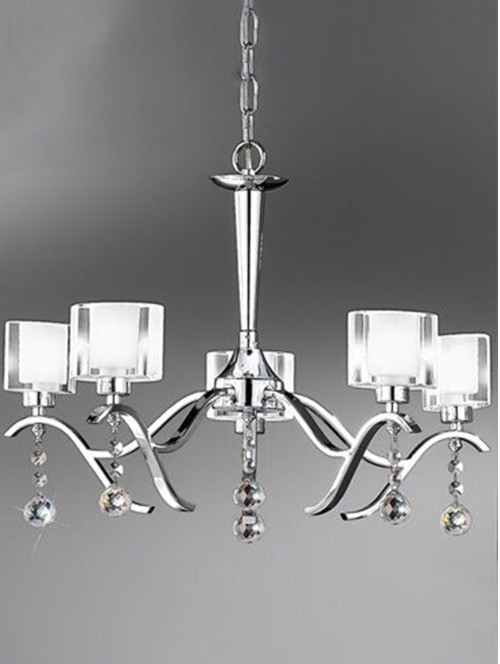 It's time to consider restoring harmonious balance in that home of yours with chain suspension lights. Designed with traditional lighting in mind, chain suspension lights have been assembled with attention to detail—making them super creative as well as artistic. Suspended lighting fixtures include downlight pendants, chandeliers, uplight pendants as well as ceiling fans. They're often hang from the ceiling using a rod, chain, or cord. Available in numerous sizes and shapes, suspended lights provide great ambient and task lighting for any space. They can accommodate an extensive range of bulbs including linear fluorescent lamps (also referred to as tubes), incandescent, CFLs, and LEDs. Suspended lights are an excellent choice for rooms featuring high ceilings. It's important to always shield bulbs in suspended fittings from view so as to reduce glare. This can be achieved through careful adjustment of the fixture's height. Some fixtures, however, come with cords and chains that provide for easy repositioning. Most often, suspended downlights, also called pendants are utilized for task lighting and should be integrated with other lighting fixtures that offer good ambient lighting. If you need intensive amounts of ambient light, avoid installing fixtures that have dark shades of diffusers. When lighting your dining table, position fixtures above any seated person's eye level; it shouldn't hang lower than 30 inches from the table. For balconies and staircases, you may want to suspend your uplights about 18 inches below your home's ceiling. To minimize glare, consider shielding or installing suspended uplight fixtures above eye level.
Art Deco Lighting
With its roots in the European countries, Art deco can be used by both elite and other groups of people to inject superior looks into their homes. Many people are now enthusiastic about trying out antique-inspired decorative lighting designs in their homes. The buzz created by this art deco movement isn't any mere hype. If you're looking to bring the ancient retro-styled look into your home, the Art Deco lighting fixtures are a no-brainer. From desk lights, pendant lights, and table lamps to standing lights, Art Deco lighting plays a significant role in introducing stylish elements into your home. Adding a simple Comoro table lamp, for instance, will enhance your room's decorative lighting giving it a more sophisticated look. Art Deco lighting is stylish, trendy, and tasteful. For so long this lighting technique has remained a favorite for many. Inspirational, on-trend and forever stunning, Art Deco lighting fixtures can transform your living space into something special. In around 1918, the elegant Art Deco lamp and fashionable lighting technique spread into Europe as well as the United States of America. From there, it gradually spread into other countries across the globe and ended up being one of the most valued lighting styles. Early designs featured geometric angular shapes and chrome/glass finishes. Bold black plus white contrasts were commonly utilized to create a unique, stylish and more dramatic effect.
Billiard Table Lighting
Summer is around the corner, right? Well, billiard table lighting (a form of traditional lighting) will make everything around the table look super cute. SLB understands how to brighten up that pool room of yours. So, check out on our collections. To leverage the most out of your lighting scheme, you should go for sophisticated fixtures. A poorly lit club or pool hall can really be boring and destructive. Even the best player won't win in a dark hall. Table games such as snooker, pool table, and billiards require efficient, well-mounted lights. SBL offers state-of-the-art billiard table lights that are sure to give your space a real boost. Billiard lights are perfect for any modern home as it adds a more sophisticated style. They're exist in varying colors to perfectly complement your interior décor. Featuring three metallic shades, these lighting fixtures are designed to offer optimal durability and consumes less power (60 watts of AC Current). Billiard lights are important aspect of any lighting scheme. When done right6 they can uplift your pool table, hall, or restaurant. However, these types of lighting requires an experts who understands how to blend them with other features. Thus, if you are looking to give your restaurant an uplift with billiard lights, look no further. SLB, a leading supplier of lighting fixtures—including billiard lights will never disappoint you. We have a huge selection of billiard lights that will inject more class to your space.
Classical Lighting
When shopping around for something more traditional as well as sophisticated, classical lighting should top your shopping list. All traditional lights from classical chandeliers have been designed with a royal touch—which will automatically inject a majestic ambiance into any living space. Traditional lights are often designed with a royal touch, so your living space will receive a majestic ambience. From French style pendant chandeliers to beautiful cascades featuring crystal stands, there's always an option for everyone. Classical lighting fixtures are uniquely crafted to woo your visitors and leave them speechless. Renovate your home's look by installing these incredible lights. They'll create an aura of sophistication and indulgence. The elegance of classical design is unmatchable. Look for exquisitely designed embellishments in the finely-crafted table lamps. They're a perfect accent for any traditional home. They'll introduce unique lighting elements, making your space cozy, classy, and irresistible. Most of the classical chandeliers, vanities, pendants, wall brackets, as well as sconces are fabricated with quality materials and aren't only stylish but also very affordable. All you need is to pick a reputable manufacturer and you're good to go. Ensure that that the brand you choose guarantees authenticity, holds the highest standards, and is quality inspected. Since there are numerous classical lighting designs available on today's market, you'll always find something that perfectly complements your style. However, you should always ensure that the lighting fixture you buy is safe, customizable, and efficient. Ask before purchasing and verify before carrying out any installations.
French Provincial Lighting
Did you know that French provincial lighting can perfectly exemplify the balance, romance, in addition to the harmony of the countryside? So, whether you are looking for unique chandeliers or even wall lights, French provincial lights can be a nice option since they come with an antique look that evidently reflects the art and decor of the European style. Be inspired by the French tradition and style. Their decorating style utilizes lighting plus décor to create unique layers of texture for an attractive look. From soft and comfy furnishings, subtle patterns, washed textures, as well as glittering crystal accents, this lighting technique has got so much to offer. This lighting style is complete with rustic sweetness and ancient charm. If you're dying to create a dreamy French-themed kitchen, then it may interest you exploring the countless ceiling-mounted options available on today's market. From traditional chandeliers finished with stylish candelabra arms and crystal accents to antique white pendant lamps that exquisitely complement your kitchen's whitewashed island, these French provincial lights will bring an undeniable vibe to your space. You can also utilize French country wall lights, LEDs or lamps to add a rustic-chic to your living room, entryway, or even bedroom. The collection of features and authentic details such as caged diffusers plus exposed hardware make these iconic lighting fixtures incredibly impressive. The French White, for instance, comes with a classic finish that features brushed gold highlights. Plus, the feathery embellishments included on its gracefully curving arms and the lavish sculpted decorative details are sure to give your space a real boost.
Indutrial Lighting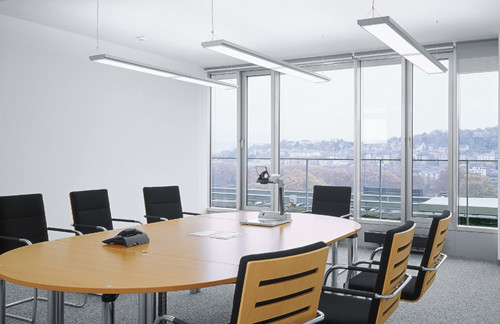 Industrial lighting blends the utilitarian design and an urban-based edge to devise something that will create a warm as well as bright effect that can light up office spaces and industrial areas. Industrial lighting will add a rustic but stylish effect to your office. Slowly by slowly, industrial lighting design is gaining popularity among many homeowners. If you love this style, then you need to know exactly how to choose the right fixtures that match. There's nothing as interesting as industrial lights. They're fresh, unique, and impressive. In fact, they are the spice your space needs. Rustic industrial lights give a dreadful factory look, but it's great for any kitchen as it highlights the best features of old stuff and converts them into attractive pieces. Industrial lamps aren't just beautiful but a really great way to give dusty stuff a better look. From coffee houses, restaurants, and hotels to homes, stripped-down lights are completely in. Industrial bulbs are now trending and creating a vintage vibe for your space is no longer a dream. These exposed lighting fixtures work perfectly with any style, modern, rustic, even contemporary, giving your home or residential building a relaxed ambience. Combining the industrial vibe with a modern design is a delight. It blends uniquely with any home décor. Industrial lighting adds more definition to your room and bring in more color. You really don't want to miss such amazing industrial lamps that'll make your home's interior décor guilty of being outstandingly beautiful.
Lanterns
Lanterns can create a fascinating and elegant feel to any home. Whether it's straight designs or those featuring curvy fits, SLB got you covered. Our lantern selections are available in metal, wood, and glass. Lanterns, like any other lighting fixtures, can uplift any home and inject more class. With the following lantern ideas, you are sure of giving your home a real boost. From flower bushes in that kitchen of yours to flickering candles placed around the patio area, these ideas will help you bring out the beauty of your home. So, if you are looking to add a stylish touch to your office space or want a rustic note by cozying up that porch space of yours, these ideas won't disappoint. Muted Medleys in the Hall Lantern If you want a stylishly rustic look, go for a tableau featuring gray, white, and brown. Then use the frame plus an arched window that is attached against a background of weathered planks. Autumn's Bounty Lantern Celebrate fall in style by going for a multiple-sided lamp featuring 3 orange pillar candles. These candles, which are dripless, melt exquisitely within themselves. The lanterns are decorated with lovely sprays from autumn leaves as well as trailing bittersweet berries, seedpods, and corns. Other Ideas To inject more class to your home, you can also consider utilizing the following additional lantern ideas: · Blue marina lantern · Family tree lantern · A collection of vibrant Christmas balls · Welcoming home lantern · Stars light way lantern · Midnight clear lantern
Rise and Fall Lendant Lights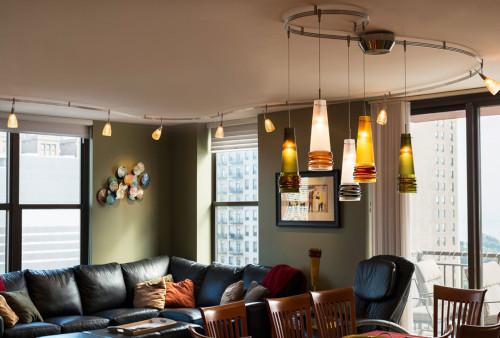 It's time to adorn your living space with the classy rise and fall pendant lightings. The best part: This traditional lighting option even allows you to adjust them to suit your desired lighting effect as well as height. So, if you are planning to have a beer party with friends or an intimate differ, these are the lights that you should seriously consider. Rise and fall lights, also referred to as downlights, are unique, versatile, and stylish. They're perfect for lighting the kitchen island, dining room, and over tables. If you need a something that's traditionally-inspired and has a modern twist, consider installing rise and fall pendants in your home. You can always adjust the height and lighting effects to match your personal needs, making them a great choice for your kitchen, breakfast bar, and dining tables. Lower the lights for romantic dinners or raise them for a wider pool of general light. Besides, you can use them in workstations as well as worktops; in fact in all places where bright illumination is required. The best thing about rise and fall lights is that they can always be moved out of the way once you're done using them. Whether you need something that's traditional or ultra-modern, there's a stunning collection of rise and lower lighting fixtures to choose from. They're available in numerous designs from classic LEDs to handmade ceramic rise and fall pendant lights that look incredible in virtually any space. If you are looking for lighting fixtures that'll help you make a style statement whilst having excellent control over your room's light source, consider using rise and fall pendants. They're efficient, affordable and cozy.
Traditional Indoor Lighting
From high ceilings featuring spacious entryways to tighter spaces, traditional indoor lighting can be a nice addition as far as your interiors are concerned. Plus, these lighting options will add a little touch to your office space. Traditional style interiors are always relaxing and classic. There's nothing wild or unpredictable in a traditional home. Furnishings match and are consistent. Everything is classic and tends to have a look that resembles the other. This makes it easier for you to kick your style with great lighting fixtures. Whether you love rustic or crystal pendants, chandeliers will always give your home the best look. Remember nothing can make a colorful scheme the way traditional lighting can. You should always pick good lighting designs that'll create the right mood as well as ambience in your home's interior. Consider installing architectural uplights, wall lights, ceiling pendants, or table lamps if you want to highlight the room's features. You don't have to spend junks of money trying to make your rooms look beautiful and lively. Instead, you need to utilize a combination of various traditional lighting styles that'll vary in design or intensity and give your home a stunning look. The greatest mistake you can ever make is to expect one kind of lighting fixture to do it all. Remember, each lighting type serves a specific purpose, and by blending these together you can create as calming atmosphere in your space. There are three types of light layers to consider; ambient, accent, and task lighting. When designing the interiors of your traditional home, ensure that your incorporate all these elements into your design. Kitchens and workspaces usually require more task lighting, whereas a combination of accent plus ambient lighting in the living room will help create a space that's cozy and relaxed.
Traditional Outdoor Lighting
Outdoor lighting should withstand harsh environmental conditions and still brighten up your porch or backyard. And that is what our traditional outdoor lighting provides. They will instantly add a more colonial touch to all your exteriors. With good lighting fixtures in place, you can effectively light your home's outdoors with style. There are numerous designs, shapes, and sizes to choose from- whether you prefer wall lights or hanging lamps, there's always something for everyone. Many traditional outdoor lights come with even lamp posts, matching pillar lights, , as well as pedestal lights so you can rest assured knowing that your theme will be carried through all your patios and grounds. Outdoor lighting plays a very important role in brightening your home's hallways and sidewalks. It's crucial to safety and elegance as well. Don't just install outdoor lights because you need to. Be creative and let your lights exude class and stylishness. You don't necessarily have to sacrifice flair for function. There are numerous styles of traditional outdoor lighting, so pick the one that perfectly matches your taste and transform the look of your home. Wall-mounted sconces, for instance, are an incredible option as they provide any form of lighting you may need- task, ambient, or accent lighting. If you own a traditional style home, you will definitely want to install outdoor lighting fixtures that match. And that's where lantern wall lights come in handy. Frosted and etched glass finishes make lantern style lights extremely unique and attractive. However, you don't have to stick to lantern lights only if you want to brighten your traditional home. Barn lights might also suit you, especially if your home has a casual traditional feel. When it comes to outdoor lighting, the possibilities are endless. All you need is to pick something that'll perfectly complement your style and personality
Vintage Filament Bulbs
Filament bulbs are the go-to answer at the moment. Due to their vintage feel, if you are unsure what style of lighting you'd want, filament bulbs can help. The beauty of filament bulbs is that they can add further vintage effect to a traditional chandelier or a twist to a contemporary chandelier. The careful choice of bulbs really does make a difference to the fixture.
It has only been recently that filament bulbs have been allowed to be sold again. Incandescent light bulbs, which looked very similar to Edison light bulbs or filament bulbs used to be so popular, however sadly they were banned due to their lack of energy efficiency and the hazards they caused. The reproduction of filament bulbs has caused such a stir, and due to them being under the new EISA regulations it is possible to sell and produce them again. There is so much that can be said about filament bulbs. Their popularity is so high because they create the same effect as Incandescent light bulbs without being dangerous; they are more energy efficient while producing the same desired vintage look.
To increase their popularity even more, they are also available in LED's, meaning they will save even more energy without losing any of the vintage ambiance and effect. There hasn't been complete positivity towards the bulbs however as they have been received with some controversy due to the fact that they cost more, and ultimately aren't as effective because the filament has a warmer glow. This shouldn't matter in the long run because of their high energy efficiency; they are much more cost effective because they last longer and save you money on your energy bill.
Filament bulbs come in different shapes and sizes – making them appealing because they can have so many uses due to the variety of shapes they come in. The glass that houses the filament can also come in different tints which would change the purpose and effect the bulbs themselves give off. These variations in the bulbs are also what contribute to their high level of popularity. If you search online for filament bulbs, the search will bring back so many different types of filament bulbs for different effects and different purposes, a short list of them are – short tube, oval light, pear shape, squirrel cage, small globe, large globe, classic Edison, long tube, mini tube and candle bulb. These will all be available in different cap fittings and some can be purchased as LED's which some people might find intimidating. A s long as you are aware of the purpose you want to use them for and the cap fitting you need, you should be fine.
It is LED filament candle bulbs that are especially popular in the use of chandeliers; they are Omni-directional and give off an antique feel with their warm yellow glow (2200-2400k). What makes them so attractive is the long winding of their internal filaments – they are different, antique and unique. It is becoming more common that they are being used in restaurants for atmospheric lighting – "vintage chic" is the look many want to have and with the use of LED filament bulbs many achieve it. The market for LED filament bulbs is constantly growing, with there being different vintage fixtures to match the bulbs being made, as well as different coloured options of electrical flex to hang the lights from to achieve different effects is also becoming more popular.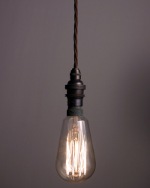 Hanging the bulbs from electrical flex is the most common, most popular and arguably the most effective way to make use of these bulbs. Changing the colour of the electrical flex will mean that you can change the desired effect of the bulb to make the room you want to put it in. This way of presentation also isn't costly and looks effective so you can't really go wrong.
So what are you waiting for? Why don't you jump on the filament bandwagon as well? For our full range of LED filament bulbs, go into our "New Products" section and you will find them all there.