Traditional Lighting
Traditional Lighting
There is so much lighting on the market to choose from, sometimes it can be overwhelming. The main and major choice is to choose between traditional or contemporary lighting. Once that decision has been made, it will make many other decisions easier – there will still be multiple decisions to make, but they won't be as hard because you will have already narrowed your choices down majorly.
So, what are the differences between contemporary and traditional chandeliers and why is this choice so important? The style of chandelier you choose is essential because it can make or break the rest of your room. It is absolutely essential that you choose a fixture that compliments the room. Classical chandeliers work well in antique rooms that might feature a lot of wood and large paintings. This would reflect that of a stately home with a vintage feel. In a similar way, contemporary chandeliers would complement white, light and modern rooms with a more minimal feel. Another difference between the two types of chandeliers are what they are made of; traditional ones are usually made from brass; gold and classical materials, whereas contemporary chandeliers can be made from a number of different materials such as chrome, rubbed bronze or wrought iron.
Typically more formal or ornate, traditional lighting fixtures come with intricate details as well as a thoughtful design that has been inspired by archetypal architectural styles. This lighting will add sophistication, warmth, elegance, and richness to any space.
Traditional Lighting fixtures don't have to be dull. They can be used to accentuate any space and still instill class and elegance. SLB's traditional lighting collection features some of the best timeless elegant lighting designs that depict real warmth as well as character.
Traditional Lighting
SLB is all about class and quality. Traditional Lighting from SLB will bring out that charm you need in your living space. What's more, we have never been beaten on matters price.
Chain Suspension Light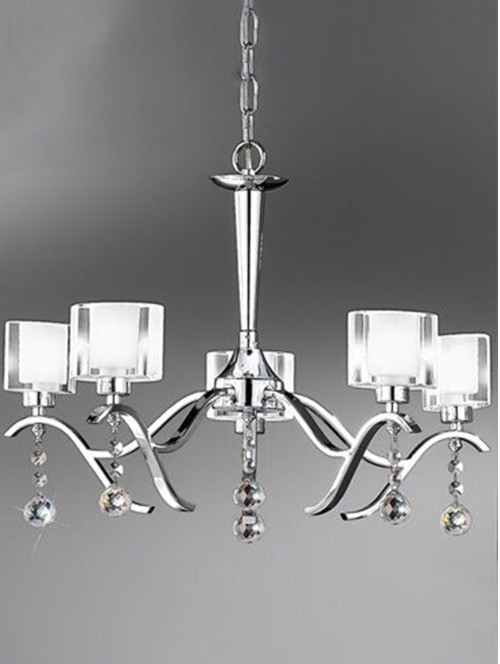 It's time to consider restoring harmonious balance in that home of yours with chain suspension lights. Designed with traditional lighting in mind, chain suspension lights have been assembled with attention to detail—making them super creative as well as artistic.
Art Deco Lighting
With its roots in the European countries, Art deco can be used by both elite and other groups of people to inject superior looks into their homes.
Billiard Table Lighting
Summer is around the corner, right? Well, billiard table lighting (a form of traditional lighting) will make everything around the table look super cute. SLB understands how to brighten up that pool room of yours. So, check out on our collections.
Classical Lighting
When shopping around for something more traditional as well as sophisticated, classical lighting should top your shopping list. All traditional lights from classical chandeliers have been designed with a royal touch—which will automatically inject a majestic ambiance into any living space.
French Provincial Lighting
Did you know that French provincial lighting can perfectly exemplify the balance, romance, in addition to the harmony of the countryside? So, whether you are looking for unique chandeliers or even wall lights, French provincial lights can be a nice option since they come with an antique look that evidently reflects the art and decor of the European style.
Indutrial Lighting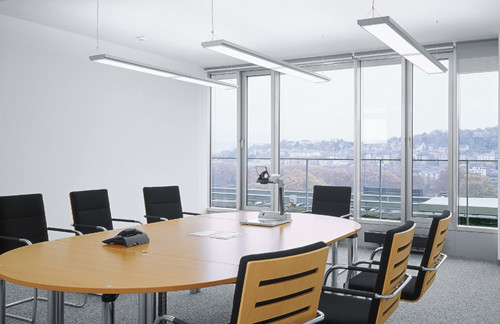 Industrial lighting blends the utilitarian design and an urban-based edge to devise something that will create a warm as well as bright effect that can light up office spaces and industrial areas. Industrial lighting will add a rustic but stylish effect to your office.
Lanterns
Lanterns can create a fascinating and elegant feel to any home. Whether it's straight designs or those featuring curvy fits, SLB got you covered. Our lantern selections are available in metal, wood, and glass.
Rise and Fall Lendant Lights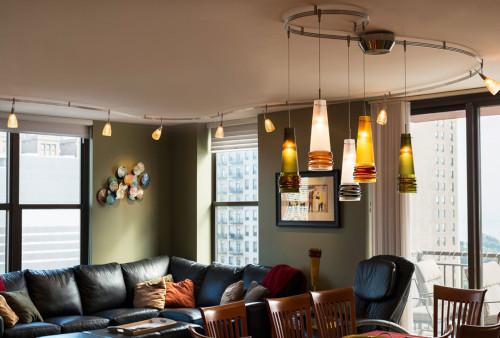 It's time to adorn your living space with the classy rise and fall pendant lightings. The best part: This traditional lighting option even allows you to adjust them to suit your desired lighting effect as well as height. So, if you are planning to have a beer party with friends or an intimate differ, these are the lights that you should seriously consider.
Traditional Indoor Lighting
From high ceilings featuring spacious entryways to tighter spaces, traditional indoor lighting can be a nice addition as far as your interiors are concerned. Plus, these lighting options will add a little touch to your office space.
Traditional Outdoor Lighting
Outdoor lighting should withstand harsh environmental conditions and still brighten up your porch or backyard. And that is what our traditional outdoor lighting provides. They will instantly add a more colonial touch to all your exteriors.
Vintage Filament Bulbs
Filament bulbs are the go-to answer at the moment. Due to their vintage feel, if you are unsure what style of lighting you'd want, filament bulbs can help. The beauty of filament bulbs is that they can add further vintage effect to a traditional chandelier or a twist to a contemporary chandelier. The careful choice of bulbs really does make a difference to the fixture.
It has only been recently that filament bulbs have been allowed to be sold again. Incandescent light bulbs, which looked very similar to Edison light bulbs or filament bulbs used to be so popular, however sadly they were banned due to their lack of energy efficiency and the hazards they caused. The reproduction of filament bulbs has caused such a stir, and due to them being under the new EISA regulations it is possible to sell and produce them again. There is so much that can be said about filament bulbs. Their popularity is so high because they create the same effect as Incandescent light bulbs without being dangerous; they are more energy efficient while producing the same desired vintage look.
To increase their popularity even more, they are also available in LED's, meaning they will save even more energy without losing any of the vintage ambiance and effect. There hasn't been complete positivity towards the bulbs however as they have been received with some controversy due to the fact that they cost more, and ultimately aren't as effective because the filament has a warmer glow. This shouldn't matter in the long run because of their high energy efficiency; they are much more cost effective because they last longer and save you money on your energy bill.
Filament bulbs come in different shapes and sizes – making them appealing because they can have so many uses due to the variety of shapes they come in. The glass that houses the filament can also come in different tints which would change the purpose and effect the bulbs themselves give off. These variations in the bulbs are also what contribute to their high level of popularity. If you search online for filament bulbs, the search will bring back so many different types of filament bulbs for different effects and different purposes, a short list of them are – short tube, oval light, pear shape, squirrel cage, small globe, large globe, classic Edison, long tube, mini tube and candle bulb. These will all be available in different cap fittings and some can be purchased as LED's which some people might find intimidating. A s long as you are aware of the purpose you want to use them for and the cap fitting you need, you should be fine.
It is LED filament candle bulbs that are especially popular in the use of chandeliers; they are Omni-directional and give off an antique feel with their warm yellow glow (2200-2400k). What makes them so attractive is the long winding of their internal filaments – they are different, antique and unique. It is becoming more common that they are being used in restaurants for atmospheric lighting – "vintage chic" is the look many want to have and with the use of LED filament bulbs many achieve it. The market for LED filament bulbs is constantly growing, with there being different vintage fixtures to match the bulbs being made, as well as different coloured options of electrical flex to hang the lights from to achieve different effects is also becoming more popular.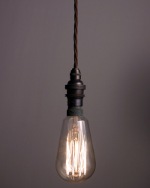 Hanging the bulbs from electrical flex is the most common, most popular and arguably the most effective way to make use of these bulbs. Changing the colour of the electrical flex will mean that you can change the desired effect of the bulb to make the room you want to put it in. This way of presentation also isn't costly and looks effective so you can't really go wrong.
So what are you waiting for? Why don't you jump on the filament bandwagon as well? For our full range of LED filament bulbs, go into our "New Products" section and you will find them all there.