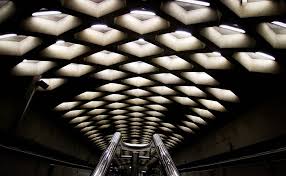 Interior design is an important aspect of any home or office. When done right, interior design can transform a home or office into an exciting, comfortable, and welcoming space. The interior design incorporates several elements. One of the most important elements of interior design is lighting. Besides aesthetic beauty, 600×600 LED Ceiling Panels can benefit your home by lowering energy bills. The following are the economic benefits of 600×600 LED Ceiling Panels for any home or office.
Flexibility
The 600×600 LED Ceiling Panels come in a flexible design. The design ensures that you have the best lighting conditions. They leverage the latest LED lighting technology, which emphasizes lightweight and versatility. They are made from aluminum frames and high-quality diffusers.
The aluminum frame minimizes light leakages. They also help in heat dissipation. These lighting fixtures are designed in layers. Layer one is tasked with holding the LEDs. The second layer is used to guide the light. Finally, the third layer is used to hold the diffuser.
The diffuser, which is positioned in a visible position, ensures that light is evenly distributed.
Flexible Designs
The 600×600 LED Ceiling Panels have flexible designs. The lighting fixture is equipped with a point-like source. The manufacturers make use of point, line, as well as plan when designing the light panels. These lights are also available in different shapes. Still more, you can choose from a myriad of lighting source options. In a nutshell, the 600×600 LED Ceiling Panels give you the flexibility you need when designing your lighting systems. That's why they can be used in any application.
Slim, Heat Dissipation
Modern lighting fixtures should be slim. They should also have impressive heat dissipation capabilities. That's what the 600×600 LED Ceiling Panels bring to the table. The design makes them look super thin. This makes these lighting fixtures stylish for any space.
The technology employed ensures that they can dissipate heat effectively. The presence of an aluminum frame makes them effective when it comes to heat dissipation. The heat sink also makes these fixtures highly safe.
Light Quality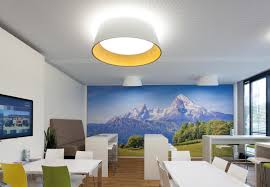 The LED guide panel is used to design the 600×600 LED Ceiling Panels. These guide panes ensure bright, uniform lighting. With the help of a diffuser, the LED guides distribute light evenly, which results in uniform, soft lighting. Still more, the technology used allows for instant starts. You don't need any humming or flickering.
Other Benefits
The following are additional benefits of 600×600 LED Ceiling Panels:
Designed from long-lasting materials
Gives a myriad of color options when it comes to light
Long life
Shock resistant
They are eco-friendly
Light adjustment
Can be customized
 The Bottom-Line
It's time to install innovative lighting solutions in your home or office. Ditch those conventional lighting solutions that consume a lot of energy and increase energy bills. Install 600×600 LED Ceiling Panels and make your home sustainable. The above are the top economic benefits of installing 600×600 LED Ceiling Panels in your home or office.