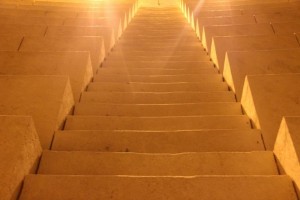 eant to enhance the safety and aesthetics of your home, stair nose LED lighting options are the best way to make your exterior elegant and classy. Defined as edging profiles featuring an aluminium, these lighting options are used to light stairs and steps.  This makes the stairs and steps safe and stylish. Thus, if you want to light up and illuminate your home's stairs, think stair nose LED lighting. The best part; you have more options on the table. On those lines, this guide contains all things stair nose LED lighting. Keep reading.
Introduction
There are different options when it comes to stair nose LED lighting. Here are a  few options on the market.
Photoluminescent Stair Nosing
This option is ideal for those who what temporary lighting that can permit emergency egress and ingress—especially when it comes to power outages. Also known as temporary lighted, this option features stair nosing and trips that remain on for a given perf of time. This time is dependent on the manufacturer as well as the quality of light.
Long-Term Lighted
Common with movie theaters and casinos, long-term light stair nosing such as Gradus LED Lighting Systems are stair nosing profiles that are explicitly designed with tracks. The work of the tracks is to hold the lighting source—used for running electricity—in place. SLB sources and installs genuine stair nosing lights which are made from aluminum and rigid PVC. With these options, you can make the light shine on any orientation.
How Is Light Supplied
Here are ways in which the system's lighting element can be supplied:
Interlock Advance
If you want on point-based lighting effect, think Gradus LED Interlok Advance Lighting System. This allows you to see each and every LED lighting on the nose strip. Surface-mounted into the strips, these 12 V DC-based LEDs give you the power to cut into the sizes that suit your needs. The brightness cannot be affected.
With durability of 50,000 hours, you can count on these LEDs to serve you for years to come. These strips are designed in such a way that the LEDs have a spacing of bout 4 inches. Available in all major colors, these strips are sure to transform your home.
 Continuity
Continuity represents a 12 Volts DC LED lighting system which is usually associated with a continuous-based lighting effect on the step. This gives it a modern, streamlined, and contemporary finish. Here, you don't see each beam on the stip. Instead, all the units are located at the strip's end. This means that the light will be projected via the optic rod. With impressive durability of 50,000 hours, these strips are available in red, blue, white, as well as green.
The Bottom-Line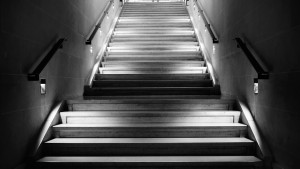 Stylish. Safe. Elegant. These are the things that make the stair nose LED lighting a top choice when it comes to lighting up stats and steps at your home. Designed to boost the safety and elegance of your stairs, the stair nose LED lighting can quickly transform your home into a modern dwelling place. The above guide will help you understand stair nose LED lighting for wise decision-making.