LEDs are gaining popularity across the globe because of their unprecedented features. When it comes to a commercial application, nothing can beat the performance of advanced LED panels. Modern LED panels are designed to offer high quality lighting than any other forms of illumination available. As a result, more and more commercial property owners are using LED panels to illuminate their premises.
Now the question arises, why one should consider LED panels over any other lighting? Let's find out…
Size of the LED Panels
A wide variety of LED panels are available on the market today. You must choose them according to your lighting needs as well as premises. If you have smaller office, you can go for 600x600mm LED Ceiling Light Panels because they are ideal for offices having smaller space and fit directly in to the ceiling grid. The panels are actually made to be 595x595mm so they fit. However, choose 1200x600mm LED Panels, if you have larger premises to illuminate. Note- both these LED panels have their own advantages. Explore all the specifications and technical details before placing an order.
Emergency battery pack
For commercial premises you will normally need an emergency light which will provide at least 1 lux of light for a minimum of 3 hours. Alternatively, if you have your office in an area, which is prone to frequent power failure or fluctuation, then choose LED light panels that are designed to provide consistent, and flicker free light for hours even after power cut. All you need to do is to buy an emergency battery pack with the LED panel. It will provide uninterrupted light and improve the overall productivity of your business.
Colour temperature
You might be aware that the range of colour temperature varies from 2700K to 6500K. In other words, it gives you the liberty to choose the colour temperature according to your working environment. If you have a restaurant or a hotel, choose soft white light because it creates a warm, welcoming and gentle ambiance. In fact, it is also ideal for living and dining rooms. On the other hand, cool white light is perfect for normal offices that require sufficient lighting to perform daily tasks. However, if the nature of work is somewhat precision oriented, you must choose daylight.

Thickness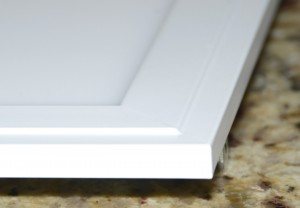 If you are remodelling your premises then you have the option to choose thin LED panels. For better result, choose 600x600mm LED panels because they are ultra thin – just 10mm thick, which makes them ideal for commercial applications.
So, consider the above points before buying LED panels. However, it must be noted that it is advisable to order LED panels of different colour temperature and after checking their functionality and output, order them in bulk quantity.
Here are a few advantages of having Led Panels:
• Quick and economical installation.
• Provide sophisticated and professional look.
• Durable, beautiful and eye-soothing.
• Deliver high quality bright light.
• Functional, non-toxic and eco-friendly.
• Ideal for modern homes as well as offices.
• Last longer.
• Flexible, suitable and maintenance free.
• Unmatched performance.
• Ensure efficient light output.
• Produce warm and pleasing light.
• Available in multiple designs and styles.
• Perfect for large office space.
• Reduce energy cost.
• LED panels are compatible and can easily fitted to ceilings.