If your are looking to create the perfect atmosphere for your home, you must choose dimmable LED lights. These lights are specially designed to provide warm and bright light. Today, a wide variety of dimmable LED lights are available on the market. But what about the dimmer modules? Thanks to Varilight, now we have got a wide range of advanced V-PRO Dimmers.
These Varilight V-PRO Dimmers are designed to offer the best possible dimming performance. With the help of Varilight's V-PRO Dimmers, you can easily control dimmable LEDs, dimmable CFLs, electronic low voltage transformers, and much more to make the environment pleasing, cosy and classy.

Wall dimmers and Modules
The Vpro can be purchased in a number of different styles of faceplate to match with the Varilight Product Range. By example there are plain white, the Classic range or the screwless low profile Dimension range. Then within these ranges there is a choice between brushed steel, polished chrome, premium white, black and a number of other finishes which can be selected to match your interior.
Alternatively you can just tale the dimmer modules and fit these into existing dimmer faceplates. This is particularly useful if you are retrofitting an LED dimmer into an old fashioned dimmer which needs upgrading to work with LEDs.
Features of Varilight's Z0JP250-P 1G Vpro Dimmer Module

One of the most significant features of Varilight's Z0JP250-P 1G Vpro Dimmer Module is that it provides stable light output. Additionally you can select the mode of your dimmer to match the lights you are dimming. This means you would normally select trailing edge dimming for LEDs and leading edge dimming for other lights.
It must be noted that, these dimmer modules are ideal for halogen and filament lamps. They also have a soft start capability with overload protection, which prevents it from abrupt powerful failure. Unquestionably, it provides you complete peace of mind
Advantages of using Varilight Z0JP250-P 1G Vpro Dimmer Module
• Flexible, smart and compatible.
• Provides better dimming control.
• Ideal for optimum dimming.
• Advanced and cost-effective.
• Intelligent load detection.
• Can be switched between trailing edge and leading edge dimming mode.
• The minimum dim level can be set which is particularly useful for LEDs which flicker at low loads.
More details on this versatile dimmer can be seen here Varilight Dimmer Module z0jp250-p
The High Powered Varilight MJP300 Vpro Dimmer Module
For installations where the 120w maximum LED load is not sufficient, Varilight have now brought out the MJP300 high powered dimmer module. This has all the benefits of the standard version but will take a load up to 300 watts. This is especially useful for dimming arrays of ceiling lights or even LED panels.
More details of the high powerred dimmer module can be seen here Varilight High Power Module MJP300
How to use a switched light in a multi-gang dimmer plate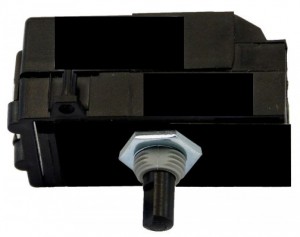 In a number of instances there is the need to have switched light in a multi-gang dimmer plate. The way to accommodate this is to use the Varilight Z0H0 . This has the same visual style as the rotary dimmers but operates as a switch by pushing on and off. This is excellent for non-dimmable LEDs or fluorescent lights which are normally non dimmable.
As it is suitable for a wide variety of halogen and LEDs, you can use them at your home or office according to your requirements. No doubt, you can use dimmable modules to achieve the best possible dimming performance.
People choose different types of dimmable modules from other manufacturers as well; however, they always do not get the expected output, but when it comes to Varilight Z0JP250-P 1G Vpro Dimmer Module, the thing is somewhat different because it has the capacity to provide you with optimum output and ultimate comfort.
On top of that people choose these dimmers because they can be easily adjusted according to their lighting requirements . So, get ready to experiment with Varilight's V-PRO Dimmers.