Ever been to someone's house where their lighting automatically comes on? Or their walls are free of switches? It is likely that they have Rako installed! You may or may not have heard of Rako before, but it is a system which allows you to create effects with systems you could only dream of or see in films.
All the products and systems Rako produces and manufactures are made in the UK which makes them local, and any technical support or advice you may need, they are only a phone call away! As a Rako supplier, we are also knowledgeable on Rako products and are aware of what system would work best where. We can't recommend Rako enough, their systems are easy to use, can be installed easily, are cost effective and their product range is so wide they have solutions to a diverse range of applications.
Do you have an idea of what you want? Or maybe you just don't know how to create a specific system? There are so many different products on the Rako website you don't know which one to use or where to use them? This article is designed to help make Rako clearer for you to understand what products you might need to fit your systems and create what you are hoping for.
There are three types of Rako systems which are available to you; these are wireless, wired or combined. The main reason for having different types are to ensure there is something suitable for everyone – regardless of what wiring you already have in your home.
Wireless – there is no need to rewire when you use the wireless system. It is cost effective as it eliminates expenses on cabling and redecoration.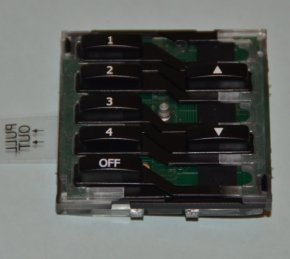 Either individual modules or Rako's RAK system can be used; the modules can be mounted in the ceiling or in the central cupboard which wire in-line with each lighting circuit. To have the option of feature lighting, splitting the lighting into circuits will allow different areas to be highlighted. Wall plates communicate wirelessly with the receiver modules meaning no cabling is required.
Worried the modules might not be able to take much? Don't worry! They are available to suit different types of bulbs from incandescent to LED's! The size of the circuit on the module can vary from one circuit to an entire home installation! And even if you think your circuit size could be too big, signal repeaters make wireless practical for the largest of products.
Wired – are for those who prefer a cabled network; it is wired as a daisy chain network or star arrangement with the use of the RAK-STAR box and CAT5 cabling. The circuits are wired to a central location or hubs and are linked together on the network.
Using a specific Rako pack (ask for more details depending on what you are wanting to do), you can even control blinds, curtains and change the colours. Tablets or computers can be used alongside this network to help control it or set up lighting profiles.
Finally combined, is the best of both worlds, offers flexibility and allows you to basically have your own unique system. Features from both the wired and wireless can be combined to create a system that works best for your circuits. You can still have remote access to your system through a PC and can be used on your phone or Ipad.
There is a lot of technicalities involved in Rako which we know can be extremely confusing, but we are here to make it easier. If you have any questions or queries or would like advice on what system would be best to use with your design, please do get in touch. We hope this has helped with your Rako confusion.