The green movement is real—it's creating shockwaves in the lighting industry. In particular, the introduction of LED bulbs is making real impacts on people's lives. From saving high on energy costs offering optimal reliability—LED bulbs are the best deal. So, if you haven't tried them yet, you are living in the past. Move into the future and walk LED bulbs into your home. Plus, you can even make further savings on LEDs.  Ask how. It's that simple—buy in bulk. Make wholesale purchases and stand to save a huge amount of dollars. Still not convinced? Well, here are the top benefits of purchasing your bulbs in bulk.
Increased Convenience 
When it comes to purchasing electrical fixtures, nothing takes center stage quite like convenience. And that's where wholesale purchases come in. There are numerous suppliers across the globe. Of course, you will pay a little more, but you will have the convenience of purchasing your LED bulbs in wholesale. Plus, the possibility of reaching wholesalers is higher than that of tracing manufacturers. Also, wholesalers have space to stock an array of products from different manufacturers. So, you will be able to get fixtures that meet your explicit needs.
Product Mix 
Well, you can purchase products directly from the manufacturer and pay less. However, you will be purchasing the same products. But with wholesale purchases, you have the convenience and access to products from different manufacturers.
Affordable Shipping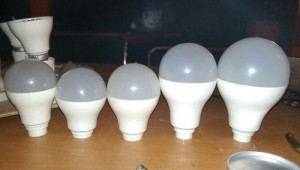 Before purchasing your lighting fixtures be sure to evaluate your needs. Determine the number of units you need. Get a qualified electrician to give you a quote of the LED fixtures you need in your home. For instance, a property manager will be in a better position to purchase LED bulbs in bulk than individual homeowners. With wholesale purchases, you will save more and receive extra perks such as convenience, reduced shipping costs, and many more.
The Bottom-Line
It's time to embrace the green revolution in style. Get LED bulbs into your home. They are efficient, safe, eco-friendly, and cost-effective. The best part: you don't have to incur lots of costs on purchasing individual parts. Make wholesale purchases from Saving Light Bulbs and save hundreds of dollars. As one of the best suppliers, SLB prides itself in offering advanced LED lighting solutions to its clients.